Hillol Kargupta



Hillol Kargupta is one of the co-founders and the President of Agnik. He has more than 20 years of experience in computing and business
lead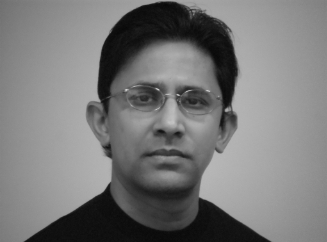 ership. Dr. Kargupta is an IEEE Fellow. He published more than 100 peer-reviewed articles. His team received the 2010 Frost & Sullivan Enabling Technology of Year Award and the IEEE Top-10 Data Mining Case Studies Award for the MineFleet system. Dr. Kargupta won the IBM Innovation Award in 2008 and the National Science Foundation CAREER award in 2001 for his research on ubiquitous and distributed data mining. His other awards include the 2003 IEEE International Conference on Data Mining for a paper on privacy-preserving data mining, Best of 2008 SIAM Data Mining Conference (SDM'08) and Most Interesting Paper of WebKDD'06. He also won the 2000 TRW Foundation Award, 1997 Los Alamos Award for Outstanding Technical Achievement, and 1996 SIAM annual best student paper award. He is also a Professor of Computer Science at the University of Maryland, Baltimore County. He received his Ph.D. in Computer Science from University of Illinois at Urbana-Champaign in 1996. http://www.cs.umbc.edu/~hillol
Kakali Sarkar



Kakali Sarkar is one of the co-founders and Chief Operating Officer of AGNIK, LLC. She has two M.S. degrees in Computer Science and Metallurgical Engineering from University of New Mexico and University of Illinois at Urbana-Champaign. She has 18 years of experience in the Software Engineering
and Machi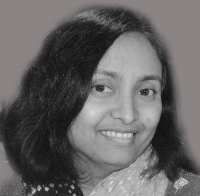 ne Learningareas. She led several US Govt. projects at Agnik. Prior to founding AGNIK, Mrs. Sarkar worked for Intel Motherboard division of Intel Corporation and software division of IBM. She has worked on several software projects at Intel and IBM. She was a key member of the Intel's 1 GHz system Integration project and was awarded Intel's Divisional Recognition Award for her contribution in this project. Prior to joining the industry, she worked at the Beckman Institute, University of Illinois at Urbana-Champaign. She also won a Gold Medal for securing the first position in every year of her undergraduate studies. Mrs. Sarkar has several peer-reviewed journal, conference publications and book-chapters.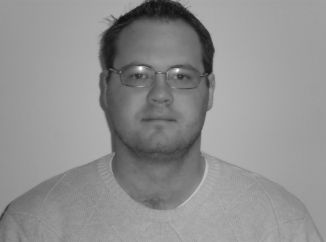 Michael Gilligan



Michael Gilligan is the Director of Embedded Software and Services at Agnik. He is a graduate of the Computer Science Department, University of Maryland at College Park. He has extensive experience in embedded applications development and software services for telematics applications.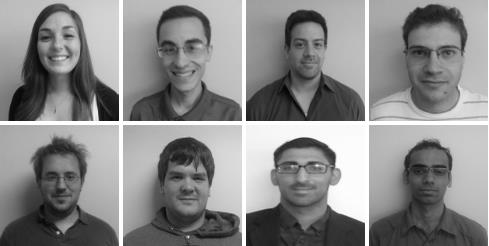 Some of Our Team Members



A team of artists, developers, engineers, marketing professionals, and data scientists call Agnik their next-to-home (well, sometimes their home ).
Agnik Advisors



Mark Licht
is a pioneer of the LBS and telematics industries with over 20 years experience in the formation, financing and operations of wireless services and technology companies. Mark co-founded and served as President of Teletrac (later AirTouch Teletrac), the world's first wireless location ASP focusing on the delivery of fleet management, stolen vehicle recovery, and consumer location services. Over the past 15 years, Teletrac has emerged as the world's largest land-based wireless location and fleet data service provider. Mark is an industry leading analyst and a Senior Advisor to C.J.Driscoll & Associates. He is a coveted industry insider and advises private equity groups on financial transactions. Mr. Licht holds a B.A. degree from the University of California, Los Angeles, and a Masters Degree from the London School of Economics.
http://www.cjdriscoll.com/experience.htm
Kevin Dulsky
Mobile Solutions at Nokia; Board of Directors at MaxPoint Interactive He served in many leadership positions such as President of ID8 Advisory Services Corp and Sr. Director & General Manager of PayPal.
Lori S. Hoberman
is the chair of the Emerging Companies / Venture Capital practice. Her practice emphasizes venture capital, private equity, and general corporate counseling for emerging as well as later stage and publicly traded companies. She focuses on a range of industries, including telecommunications, software, biotechnology and life sciences, real estate, consumer products, Internet search and advertising, gaming and other media. Ms. Hoberman has significant experience in the structuring of, and tax planning for, domestic and offshore private equity funds.
Anoop Tiwari
is the senior director of 'Strategies and Business Development' at "Cars.com", which is the second largest automotive classified site. He also has strong analytical skills, and experience in revenue development, partnerships, and M&A. He holds a MBA from Purdue University and has recieved Executive Education from the Kellogg School of Management (Northwestern University).